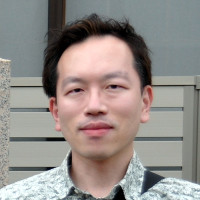 Futta | Hirohisa Fujita
As a webmaster since 1999, he has personally developed many websites.
Photokako has unique image editing algorithms, is used worldwide, and has achieved 100 million page views.
He is involved in a wide range of activities. A TV commercial used his music. And the Agency for Cultural Affairs of Japan used his photograph on its homepage.
His nickname is Futta.
Born in December 1980 in Ibaraki City, Osaka Prefecture, Japan.
He graduated from Urawa High School in Saitama Prefecture and the Faculty of Business and Commerce at Keio University.
His hobbies are playing the electronic organ, Urawa Reds, video games, Shogi, piano, camera, and composing music.